Tock supports several industry standard chit printers.

Supported printers
For Apple iOS devices
These printers are only accessible when using our iOS app on Apple devices.
Other devices (Google Chromebooks, PCs, Surface, etc.)
Here is a list of recommended and approved hardware for use with Tock.
Note: Epson TM-U220 is no longer supported because the functionality does not work with automatic printing
------------------------------------------------------
Installing a printer on an iPad

Connect the printer to your network. For a:

Bluetooth printer, connect the printer to your device from the device's Bluetooth menu

WiFi printer, connect the printer to your wireless network

Ethernet connected printer, connect the printer to an available ethernet port

Visit

Control Panel and click the Settings page


Click the

Printers

section

Click the

Add printer button

Select the printer in the dropdown menu

Note: If your printer doesn't appear, it's likely on a different network than your iPad

Name

your printer

Test Print

Select the Copies of chits to print

Finish by clicking

Add printer
Once you add your printer, you'll see more customization options

Select the types of chits you'd like to enable for printing
Select the add-ons you'd like printed
Select which information you'd like included

Note: Guest and Visit notes are always omitted from To-go chits.
Setting up Star Micronics WebPRNT printer on a non-iOS device
Step 1: Connect the printer
Obtain the IP address of the printer by pressing the feed button while turning the printer on. Once you get the printer's IP address:

Type http://<your-printer-ip> in your Chrome Browser's address bar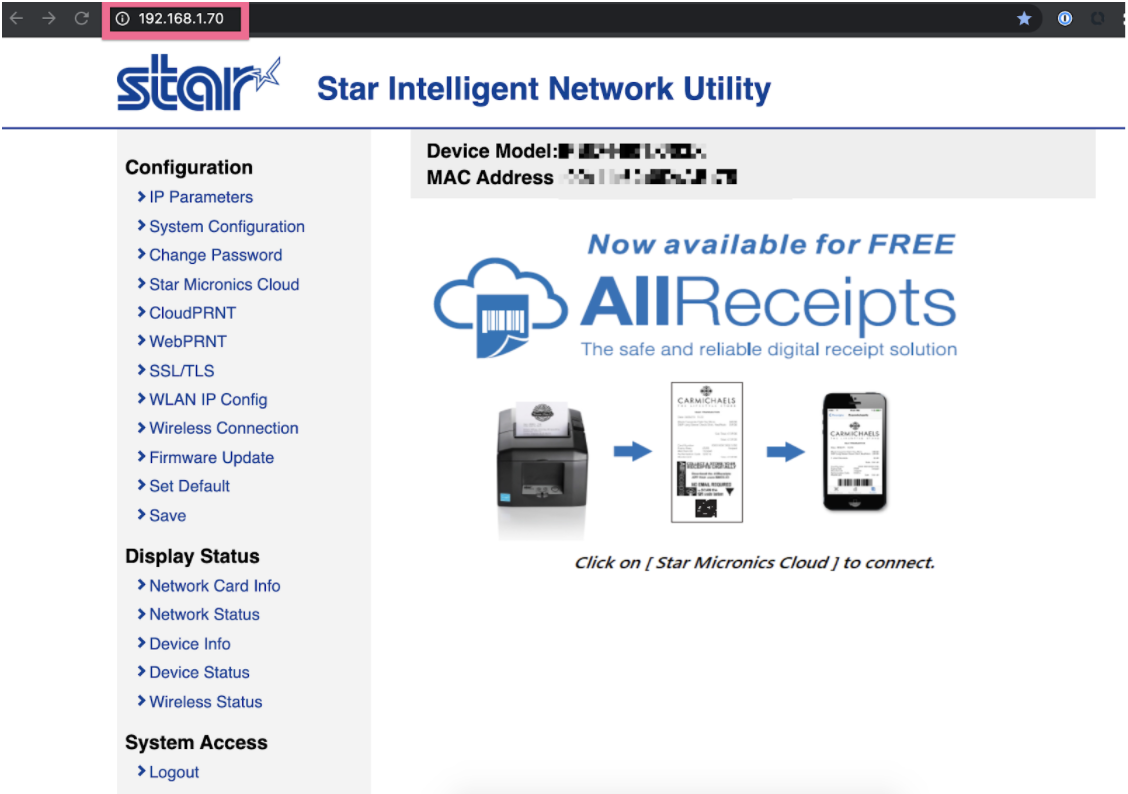 Step 2: Assign a static IP to the printer
Step 2-1: Go to System Access and login. User: root Password: public (This is the default password)

Step 2-2: Select IP Parameters from the menu on the left.

Step 2-3: Select the static option, Enter your IP Address, subnet mask and gateway correctly and click Submit.

Step 2-4: In the next screen, select Save or Submit and Restart the Printer
Step 3: Enable WebPRNT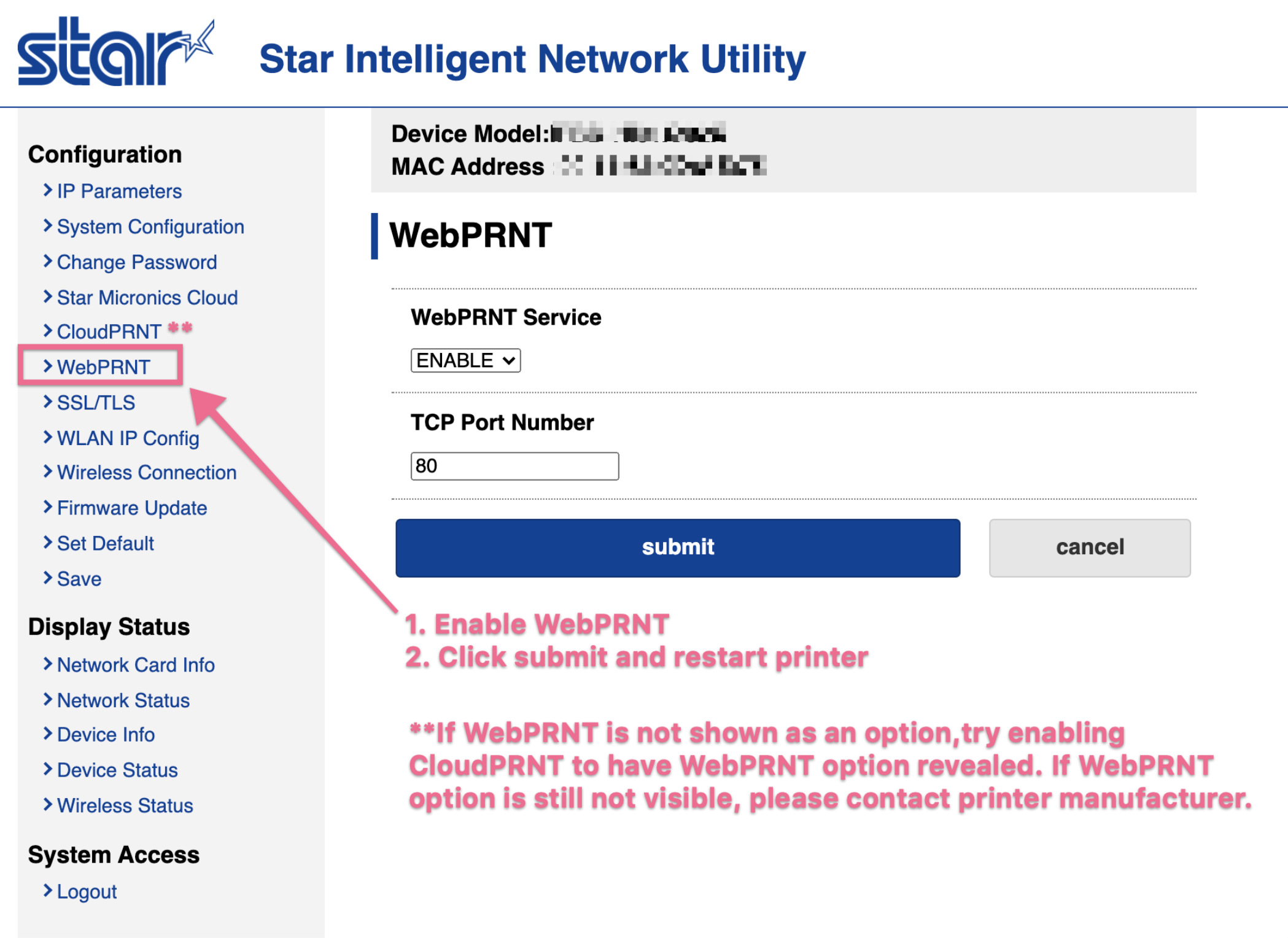 Step 4: Whitelist the printer IP in Chrome flags
Step 4-1: Type

chrome://flags

into Chrome's address bar.

Step 4-2: From the Available tab, find the

Insecure origins treated as secure

option, and set

Enabled

.

Step 4-3: In the text box, enter the http://<your-printer-ip> address of the printer found in Step 1. Click outside the box and restart the browser to apply the settings.
Step 5: Configure the printer in Tock Dashboard
Logged in as an administrator, under Control Panel > Settings > Printers. Enter the printer's IP address. Make sure to choose http from the dropdown. Name the printer something understandable like "Host stand".
Try to print a test print to ensure everything is correct before saving.